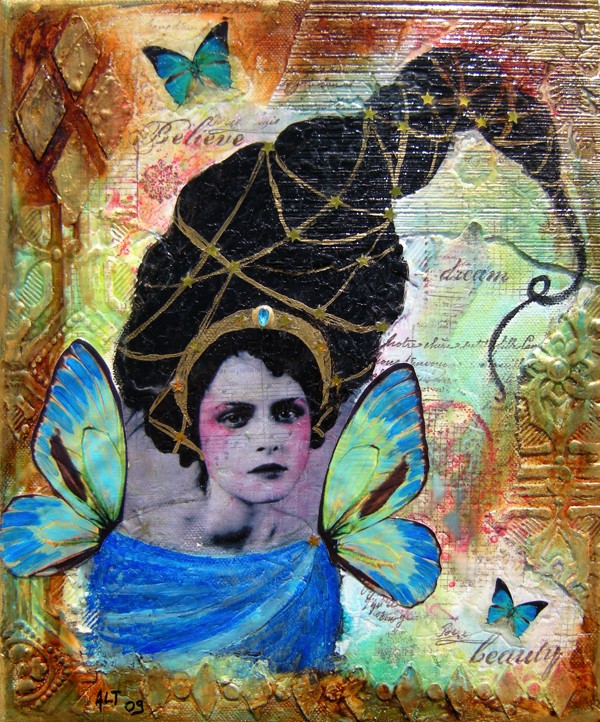 Karenika
, du blog
Creative Therapy
, m'a demandé d'être sa "guest artist"
pour cette semaine, pour le challenge 45.
Voici le thème : "If you go to write a book / moovie / song, what would it be about ?"
J'ai toujours rêvé d'écrire un livre pour enfants. Le thème serait les fées : où elles vivent ? comment les voir, etc...
J'ai donc imaginé une fée avec une coiffure un peu biscornue, et de jolies ailes de papillon...